Team
Strong management is the key to professionalism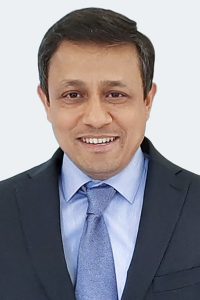 KAUSHIK DE CHAUDHURI
A 1994 batch Mechanical Engineering Graduate from MIT, Manipal, Karnataka and 2004 batch MBA from XLRI, Jamshedpur. He is a professional with expertise in the area of Engineering, Procurement and Construction projects in the Oil & Gas and other Infrastructure sectors. He started his career with Punj Lloyd ltd. in 1994. In his 8 years with the company, he gained expertise in construction management/ planning/ estimation and all aspects of execution of projects in Oil & Gas.
He founded Infra Del Projects in 2002 and operated the company as a Proprietary firm for 4 years. While remaining involved in Infra Del Projects as Proprietor and then as Director, he joined a multi-national company Kaz Story Service (KSS) in Kazakhstan as Head of International Projects.
He continually rose in stature in KSS hierarchy and was appointed Managing Director in 2011. He handled the company's Kazakhstan operations in that capacity from 2011 to 2014. He has joined IDP once again as Managing Director to lead the company's growth plan.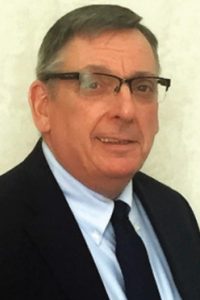 JOHN STRAFFORD
A professional with expertise in the areas of Management, Finance and Banking. He started his banking career on Wall Street with French American Banking Corp. In his 20 years in Wall Street he gained experience in commercial banking, financial management, corporate finance, governance and M&A. In 1994 he joined KPMG on an USAID contract in Kazakhstan advising the government on Capital Markets Development, Privatization and Banking Reform. He managed similar projects in Bulgaria in 1996 with USAID and in Vietnam from 2000-02 with the World Bank Group.
In O&G related companies he has worked on projects in Kazakhstan, Russia, Azerbaijan and UAE including construction, management and project cost control. In 2006 he joined Victoria Oil & Gas, an E&P company with license blocks in Kazakhstan and Russia and rose to Deputy Head of Branch / Finance Director.
In 2008 he joined a construction group in Kazakhstan focused on O&G as Finance and Projects Director. From 2013 he has advised companies in Kazakhstan on finance and management, including an O&G company on IPO feasibility and an Oil Service Company on Finance and Management issues. He has joined IDP as Head of Strategy to take part in the company's growth plans.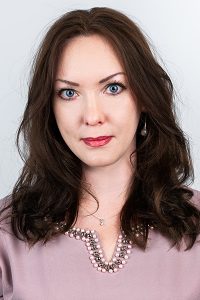 Yuliya Levina
Chief accountant of IDP group and director of the Atyrau branch
Yuliya is a professional with an Accounting background having worked in companies in various industries and fields. She joined IDP in 2015 as an Accounts Manager.
Over a period of over 4 years in the company, she has assumed the responsibility as Chief Accountant as well as expanded her role in overall administrative functions by being appointed as Director of IDP's Atyrau branch.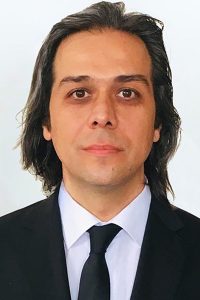 Berksan Buyukyildiz
OVERSEAS BUSINESS DEVELOPMENT MANAGER
Berksan graduated from Ankara University on 2003.
He has a Master degree from Istanbul Galatasaray University International Relations Department on 2008. From 2008 to 2020 — He successfully developed several projects in different sectors , in different countries such as Russia, China and Kazakhstan.
He joined InfraDelProjects in 2020 as Overseas Business Development Manager for explore opportunities in different countries.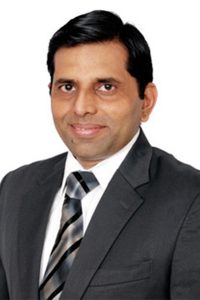 Sriram Ramarathinum
DEPUTY GENERAL DIRECTOR AND PROJECTS HEAD
Sriram Ramarathinum is a Mechanical Engineer with over 21 years' experience in the Oil & Gas Sector. His expertise is in Engineering, Procurement, and Construction (EPC) project handling in the Oil & Gas sectors and other Infrastructure sectors. He was heading large scale and high-value projects for KSS in Kazakhstan. His core strength is to spearhead projects on Oil Flow Stations & Distribution plant, Gas Treatment Plant, Gas Compressor Stations, Gas Gathering & Metering Stations, Effluent and Water Treatment Facilities.
His vast experience working with multi-national company spreads over India, Africa, Middle-east, Malaysia, and Kazakhstan.
He has joined Infra Del Projects in 2020 as Projects Head to lead and execute projects in Kazakhstan, Russia, and Other Locations.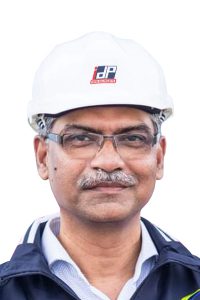 Pravin Suklal Rayagade
COUNTRY HEAD (DIRECTOR – IDP RUS) – RUSSIA
Total 32 years of experience of Project & Construction Management, Strategic Planning & Relationships, Administration for major EPC projects in Oil and Gas, Steel & Copper Plants, Power Plants, Mining etc.; in several countries viz. Algeria, Iran, UAE, Trinidad and Tobago, Kazakhstan, Saudi Arabia, Guinea, Nigeria and India.
Have proud history of impeccable execution of projects with team's commendable performance beyond the expectation of client and the employer. Have passion for building a homogenious and invincible team.
Some of the Companies worked for/ with are ARAMCO, Dangote Refinery, Kazakhstan Oil and Gas Company, TATA Steel, Birla Copper, SNC Lavalin, Essar Steel, Guinea Aluminum Corporation, Shapoorji Pallonji, CHemie Tech etc. Joined Infra Del Projects team in August 2021.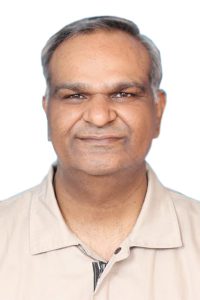 Kishor Paruthi Kumar
Corporate QA/QC Director & Director Infra Del Projects Tashkent
Mechanical Engineer with specialization in Welding, with over 26 years of Quality experience in the oil and gas/ Energy sectors. Have an impressive work experience in Construction Quality Assurance & Consulting, Project Management, Integrity Assurance, Risk management, Vendor & Supply Chain Management, Budgeting/Manpower Planning, Audit & Inspection, Training & Development, Root Cause Analysis and Co-ordination in Pipeline/piping/Structures/Tanks & LNG EPC Projects in oil and gas sectors and other Energy sectors.
Had been leading large scale and high-value projects for CPC in (Kazakhstan and Russia)/ BV in Uzbekistan, in multi-national company spreads over India, Middle east, China and CIS Region. Has joined Infra Del Projects in August 2020 to lead and execute Quality Assurance and Compliance implementation for overall projects in Kazakhstan, Russia, and other locations.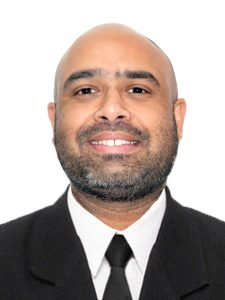 Arpan Walia
Mechanical engineer with 11+ years of quality experience in installation and commissioning for oil & gas sector. He started as an estimation engineer gaining experience in various aspects of estimation, procurement and project management. He has worked projects of various complexities with various PSA operators and leading EPC companies (Senimdi Kurylys, NCOC, Saipem, Aker Solutions, AGIP, ADNOC, CH2Mhill).
Arpan has successfully completed installation / commissioning of gas treatment plants, gas metering and compressor stations, which included fabrication of piping, structure installation / alignment of static and rotary equipment. Having worked in south-east Asia, middle east and Kazakhstan, he brings a varied experience with him to our company.
He has joined Infra Del Projects in 2019 as Project Manager and is currently working in FGP's 3GI project.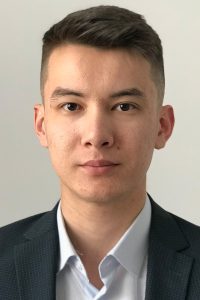 Amangeldi Kumarov
He is a graduate of Astrakhan Technical University and one of the promising representatives of the younger generation of specialists in the oil and gas sector.
Despite his age, he has experience in the construction, testing and commissioning of various industrial facilities.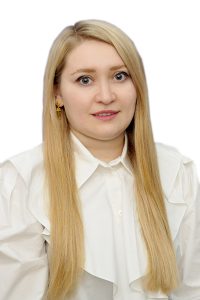 Alexandra Shangina
Quality Control Manager with 9 years of experience in the construction industry. Certified by "Internal Auditor / Manager / Engineer of the management system ISO 9001: 2015, ISO 14001: 2015, ISO45001: 2018.
Monitoring compliance of work performed and design documentation, specifications, and procedures. She also monitors the timely and high-quality elimination of identified discrepancies in the company, in accordance with the requirements and recommendations of state oversight bodies and international certification bodies, and internal auditors. Since 2016, she has been with Infradel Projects in such projects as Testing and commissioning of Western Eskene technological pipelines at the Karabatan deposit, Commissioning of a diesel generator park at the Bozshakol copper deposit, "EPC-4" Offshore "" Orken "Tengiz, JSC" Arcelor Mittal Temirtau "Oxygen workshop, high pressure oxygen pipeline to the production facility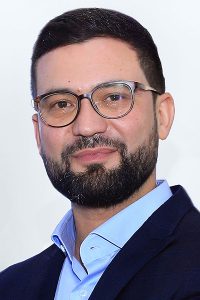 BAKHTIYAR KHALMATOV
Bakhtiyar Khalmatov is a qualified Engineering professional with over 10-year experience in construction, testing & Commissioning activities in Oil & Gas sector.He has been involved in various large-sized projects including Cross-country pipelines, Gas Treatment Plants, Pumps stations construction etc.
He has extensive experience in independently handling large construction sites in the capacity of site-incharge.
After joining Infra Del Projects in 2016, he has successfully completed a Testing and Commissioning project for NCOC in Karabatan.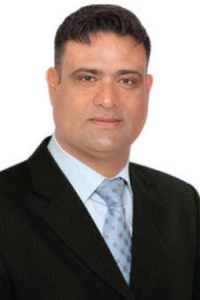 Dharmendra Singh Kahlon
Mechanical engineering professional with 20+ years of experience in installation and commissioning of Power Plants, Oil Processing Plants, Gas Processing Plants, gas metering and compressor stations..
Singh has extensive experience in managing installation and commissioning of process piping, process equipment which includes heavy and critical lifts of Vessels, Colums, Compressors, Skids and others. Having worked in India, Middle east, Kazakhstan and Russiawith companies like Wartsila, Saipem, CH2Mhill, Flour, Dodsal, Kaz Stroy Service, NIPIGAS, CPECC etc.
During his tenure he was involved in various projects such as Anpara Thermal Power Station, Sanghi Steel and Cement Plant, ZHaikmunai GTU-1, Kazakh Oil Aktobe GTU and GCU, Atyrau Refinery, Shah Gas Development Plant, Benue-Bozoi-Shymkent Gas Pipeline, Asia Gas Pipeline's Compressor Stations, Tengizcheveroil, Amur Gas Processing Plant.
He joined Infra Del Projects in 2019 as construction manager in Tengizcheveoil, FGP's 3GI project and currently working as Project Manager for Amur Gas Processing Plant- Amur Region- Russia.
Yernar Tumenbayev
Yernar has began working in the financial sector since 2010. He has experience in large financial companies as: «JSC SB Alfa-Bank», «Qazaq Banki JSC», «Eurasian Bank JSC».
Joined InfraDelProjects in 2018. His responsibility includes examination of projects of the corporate business segment, consideration of transactions for the replenishment of working capital, for investment purposes, organization of a system for collecting, processing and analyzing information of potential clients of a corporate business.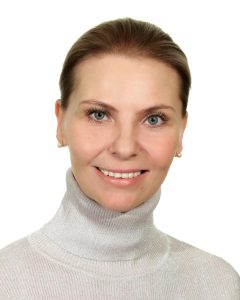 Yuliya Tuzhilina
Has over 18 years of experience in consulting, investment, development companies, the oil and gas sector, specialization in civil, corporate, tax law.
Graduated from the Modern-Humanitarian University of Moscow (Russian Federation)
Joined the Infra Del Projects team in 2023 as a lawyer. His responsibilities include full legal support for the activities of the group of companies.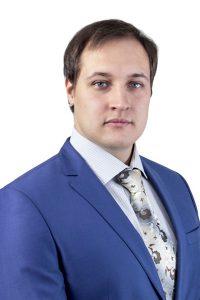 Vitaliy Kiriyenko
Business Development Manager
Has over 6 years of experience in the Western part of the Kazakhstan in the oil and gas sector. Previously, he worked as Business Development Coordinator at Caspian Offshore Construction LLP working with NCOC N.V, Tengizchevroil, Blue Water Shipping, Ersai and SemArco, also worked as Logistics Manager at Caspian Prime Consulting LLP.
In 2014 graduated from European University in Spain with BBA degree in Management and Marketing, and in 2018 graduated from Russian Presidential Academy of National Economy and Public Administration with MBA degree in Entrepreneurship and Company Management.
Joined Infra Del Projects team in 2020 as Business Development Manager. His responsibilities include analyzing the client base, identifying their needs, working with clients, knowing competitors.
Aziya Orynbekova
Asia manages the area for imports and services from non-residents, fulfills the duties of submitting tax reports, keeps records of work performed and services provided to customers, and controls accounts receivable and payable.
Total experience as an accountant: 28 years in subsoil area, production, construction and trade enterprises. In addition she has 3 years of experience in the tax system.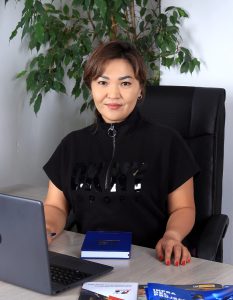 Asem Atantayeva
qualified accountant-economist
Asem is a qualified accountant-economist with more than 15 years of experience in the field of subsoil use.
She worked at the Taskara gold mine, at the oil depots of Vostok-Munai Service LLP, at the Refinery for processing of precious metals Tau-Ken Altyn LLP ( is a subsidiary of Samruk Kazyna JSC) as economist, accountant, deputy chief accountant, chief accountant. At IDP she performs the duties of a payroll accountant, preparing financial statements and tax reporting. Also involved in the public activities of the Company.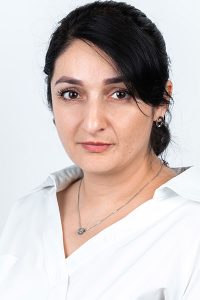 FATIMA SAFAROVA
Fatima Safarova – has10 years of experience in working with personnel.
She has experience of working in large Kazakhstani companies, she joined Infra Del Projects in 2019 as a Human Resources Coordinator eventually became a Human Resources Manager and in 2023 took the post of Director of the Human Resources Department. Manages such processes of the company as personnel administration, training and development of personnel, recruitment and adaptation, visa support for foreign workers.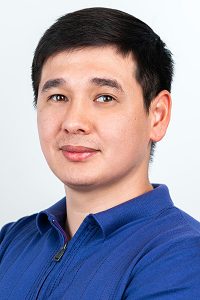 Marat Bestembayev
He is monitoring the accounting of incoming fixed assets, inventory items, timely reflection on the accounts of accounting of operations related to their movement, the correct expenditure of materials, fuel, compliance with cost estimates, the procedure for reporting on the basis of primary documents, as well as the organization of inventories and accounting accounting in business units.
Interaction with warehouse workers on inventory accounting.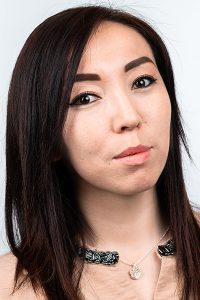 Akbota Sultanbayeva
Akbota has joined Infra Del Projects in 2018. With experience of 7 years working in banking she is a very valuable member of our team.
Akbota in managing accounts, and working closely with our partners among banks.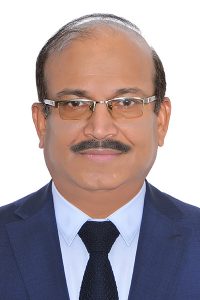 V. V. Raghavan
DIRECTOR – SUPPLY CHAIN & CAPITAL ASSETS
During his career spanning 42 years he was associated with Companies engaged in Oil and Gas in various Countries like India, Iraq, Sultanate of Oman, Kuwait, Republic of Kazakhstan.
Started his Career with Dodsal Ltd.,India in 1977. Later on moved to Iraq & Sulatanate of Oman. In India for their various Cross Country Pipelines for Indian Oil Corporation, Gas Authority of India, GSPL, HPCL etc. and in Iraq for Northern Petroleum Organization and Southern Petroleum Organization Projects and in Oman for Petroleum Development of Oman Projects. During 16 years with Dodsal he gained expertise in Procurement, Logistics and Administration.
He has started working with Punj Lloyd Kazakhstan LLP from Nov-2006 and continued to work till February 2020 in various positions and capacity. For the period from 2013-2020 he was working as General Director.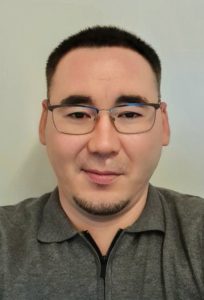 Yerlan Kenzhebayev
Yerlan is a professional with experience in industrial safety, construction projects in the oil and gas and other infrastructure sectors for 17 years.
At an early stage of his career, he was involved in the construction of a second-generation plant in 'Tengizchevroil' oilfield. Later on, he was involved in the construction phase of the Kashagan offshore field by 'Aker Solutions', as well as other oil and gas projects.
As HSE Manager, he successfully completed several projects and one of the last projects was the project at the Kashagan offshore field, which was successfully and safely completed.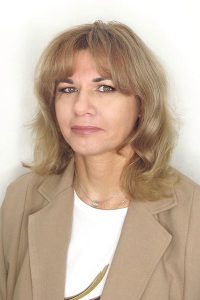 Olga Makarova
Olga keeps accounting and organization of accounting in the Atyrau Branch, provides data for the inventory of assets and liabilities of the IDP, systematizes primary accounting documents, controls accounts receivable and payable. She is in charge of preparation and submission of tax and statistical reports.
Olga has 16 years of accounting experience, two high educations.
Has been working in the IDP branch in Atyrau since 2019&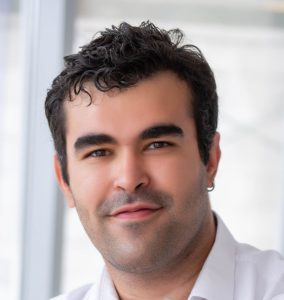 Ihsan Can
Procurement, Logistics and Supply Chain Manager
Ihsan Can is Procurement, Logistics and Supply Chain Manager in Oil and Gas, Mining and Construction sectors. He successfully completed several EPC, PC and C Projects in various International and Local Companies. He has been closely working with the client representatives and project team to achieve overall Company goals.
Ihsan Can joined the Infra del team in 2023 as Senior Procurement Manager. He is responsible for IDP project procurement activities.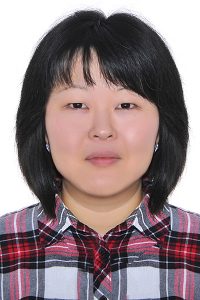 Yelena Tyan
Office Manager, Infra Del Projects Branch in Atyrau.
Graduate of the Atyrau Institute of Oil and Gas 2013, specialty Information systems in the oil and gas industry.
A qualified specialist with more than 8 years of experience in the field of workflow. She was engaged in monitoring and documentary support of office life support processes.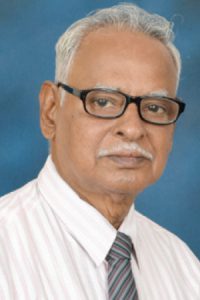 V.R.SRINIVASAN
CLIENT RELATIONS & GENERAL ADMINISTRATION
After obtaining working experience in Engineering Companies & other Institutions in various capacities for 10 years in Kolkata, started career in Sales Department of Sayaji Iron Engineering Company Pvt. Ltd, Vadodara, a leading manufacturing & EPC supplier of mining and material handling equipment/ systems on turnkey basis.
Gradually rose in stature in company's hierarchy as Sales officer, Sales Manager to Regional Manager. Since 1994 he acted as professional consultant in marketing and construction.
Mr. Srinivasan adds great value to Infra Del Projects with his vast business experience.