History
IDP started its operations in 2002 as a proprietorship firm in India. IDP used to work as subcontractor to reputed EPC contractors like Punj Lloyd Ltd, Essar Constructions Ltd, Larsen & Turbo Ltd etc. IDP has gathered considerable experience including engineering, procurement, construction and commissioning and completed many projects across India.
IDP has consistently delivered projects, providing engineering, construction and service skills to customers for whom the quality of execution, efficiency and reliability are critical.
Due to the significant growth and the strategic vision of IDP leadership, the proprietary firm was incorporated as Infra Del Projects Private Limited in 2009. As part of business expansion plan, IDP started bidding for projects abroad.
The first overseas project with our client Kaz Stroy Service OGC JSCC, Kazakhstan was signed in 2013. Considering the market potential in CIS, IDP's top management decided to start a separate business entity in Almaty, Kazakhstan. In 2014, IDP was registered in Kazakhstan as "Infra Del Projects Kazakhstan LLP" with necessary licenses for engineering, construction and pre-commissioning / commissioning scopes. Since the inception in Kazakhstan, IDP's has completed several projects within Kazakhstan for leading EPC contractors / oil & gas operators.
IDP leverages international experience and local market knowledge to provide best value for our client's capital investments. We will continue to identify new niche markets as well as strengthen traditional areas of our business with the underlying goal to add value to our customers and our business.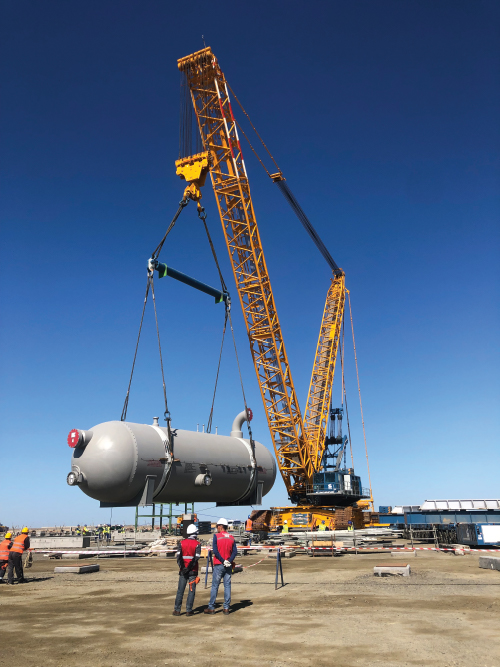 GROWTH STORY
Since it's inception in 2002, IDP has maintained a steady growth trajectory in terms of development of Capabilities, range of Services provided, Client base, Financial strength and Geographical areas of operation.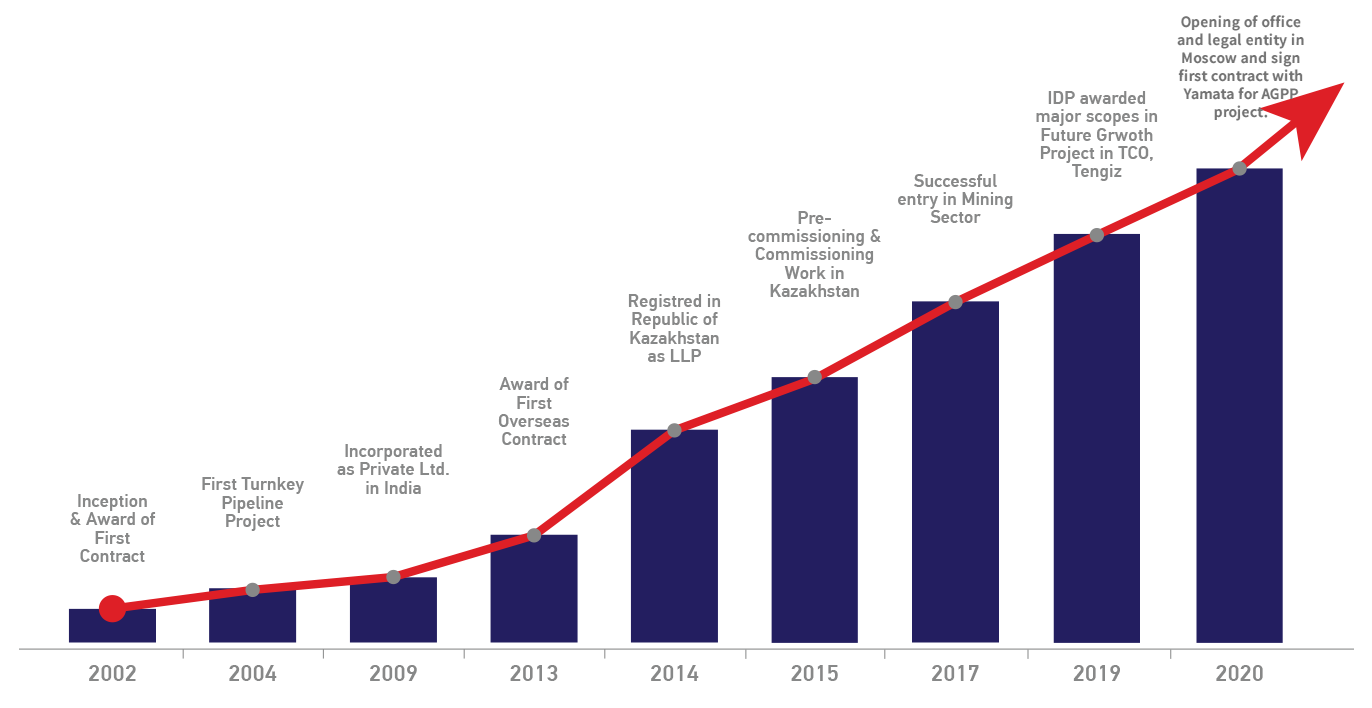 Vision
To be a Multi National company recognized as most coveted service provider in niche areas of Oil & Gas as well as Infrastructure Development sectors.